Contact Today's Choice® Alternative Funeral Services Ltd. - Kelowna Crematorium
To arrange for a Cremation for your loved one at our own crematorium please contact us.
We are also pleased to answer any questions you may have, either by telephone or e-mail.
Phone: 250.860.1644
Email: contact@todayschoicecremation.com
1930 Kirschner Road
Kelowna, B.C.
V1Y – 4N6
Canada
Note: An appointment is required
Cremation Cost:
$1790.00 CDN + GST
Additional charges: Applicable Taxes, After-hours transfer fee 5:00 pm – 8:30 am, Mileage fee outside our 30-km mileage radius.
Our cremation process is very simple. Contact us to obtain login credentials, and then complete our form to record your loved one's Vital Statistics.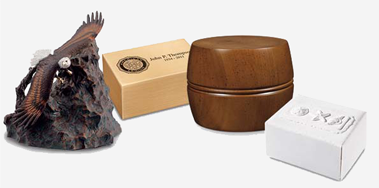 We have a beautiful array of cremation and keepsake items.